The Brig Amity is a replica of the original vessel which brought the first white settlers to Albany.
Open to the public, for a small entrance fee you can roam above decks and explore below deck to see how the crew members lived during their journey from Sydney across the Great Australian Bight, finally arriving in Western Australia for the first time.
The Replica was built in 1975 and is placed a few hundred metres from where Major Edmund Lockyer and the party of forty-five arrived on the shores of Princess Royal Harbour on Christmas Day 1826, officially being the first people to land and settle in WA.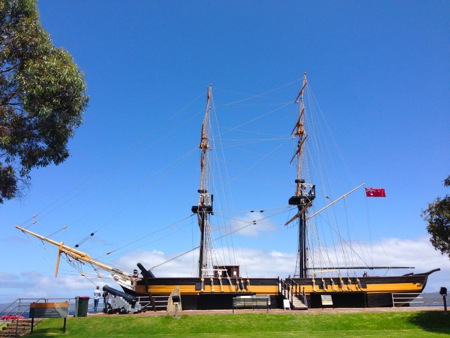 The Brig Amity Replica
Princess Royal Drive
Albany, Western Australia