Misery Beach is a 25 minute drive from Albany City Centre!

Misery Beach, a hidden gem on the southern coast of Western Australia. With its stunning natural beauty and tranquil atmosphere, Misery Beach is a must-visit destination for any visitor seeking a peaceful day trip.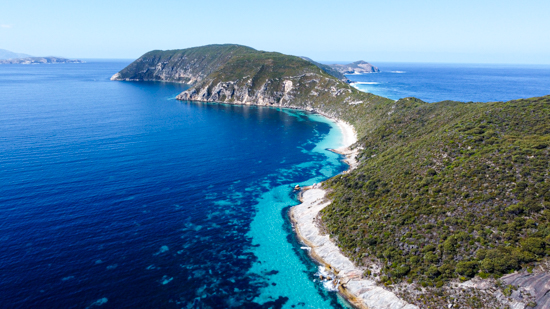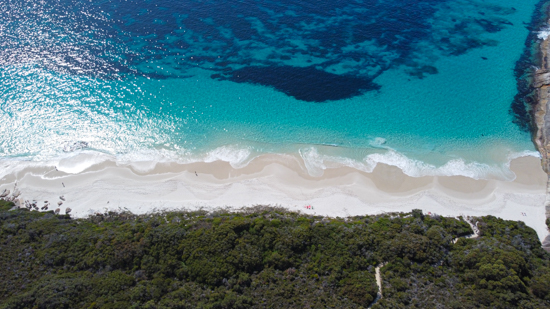 Misery Beach, Australia's best beach for 2022
In 2022 Misery Beach was named one of the top beaches in Australia by Tourism Australia. This recognition did not come as a surprise to the locals, the sheer beauty and allure of Misery Beach has been a well kept secret on the southern coast of Western Australia. With its soft sand, stunning rock formations, and crystal-clear waters, Misery Beach offers a unique and unforgettable experience for visitors. But it's not just the beauty of the beach that has garnered such widespread acclaim, its the sense of tranquility that comes from being surrounded by cliffs and rocks on either side, and facing out towards King George Sound.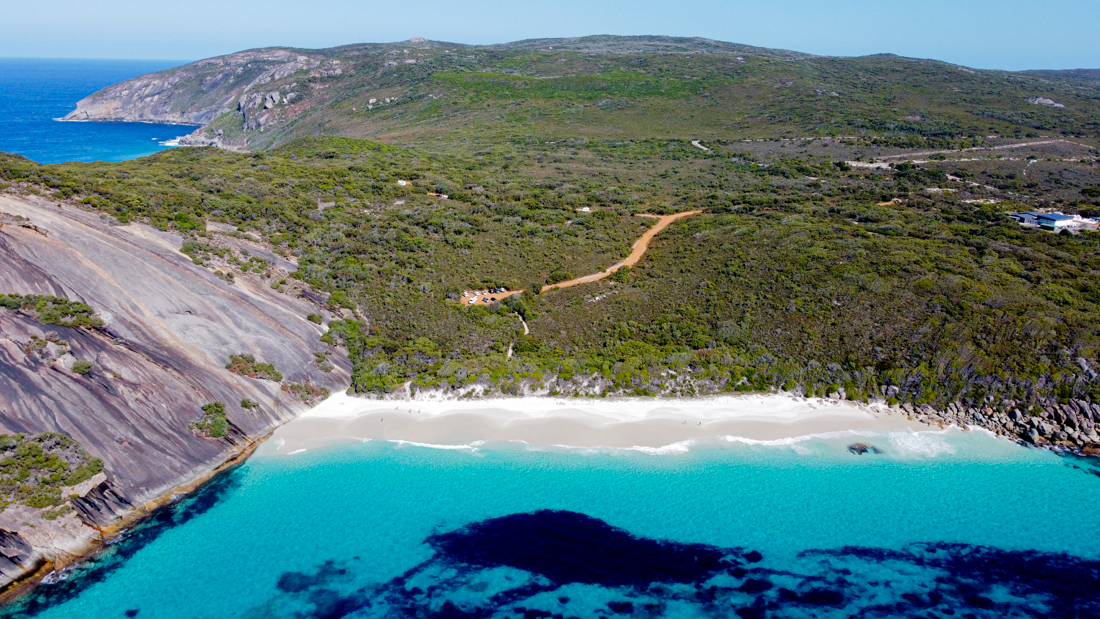 Delicious food with a view: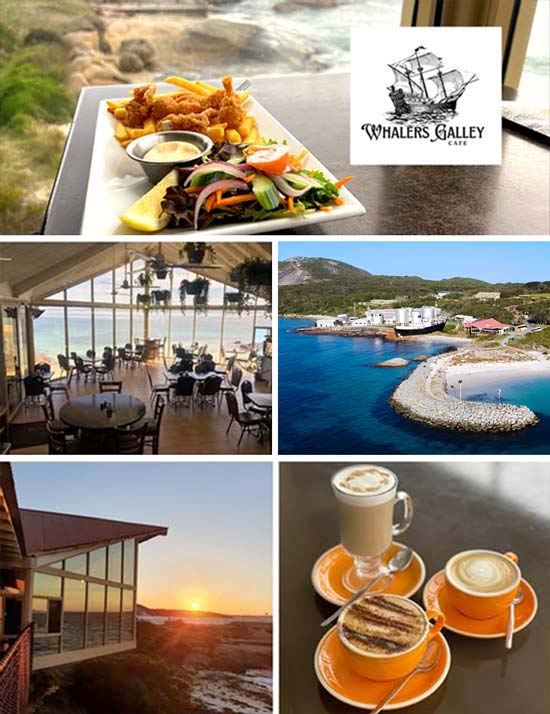 Whalers Galley Cafe
Drop in when you're in the Torndirrup National Park!
Dive into a culinary paradise with breathtaking views and indulge your senses at our hidden gem nestled within Torndirrup National Park. Discover the magic of our cosy café, offering panoramic floor-to-ceiling windows that showcase mesmerising vistas of King George Sound. Our menu delights in local seafood specialties, delicious light meals, and tempting treats like milkshakes, sundaes, and homemade cakes. Experience the sublime taste of locally roasted Naked Bean coffee, perfectly crafted for your pleasure. Relax and enjoy breakfast, lunch, or afternoon tea on our delightful dining deck, where each bite is complemented by the rhythmic sound of crashing waves. Before or after exploring the historic Whaling Station Museum, Natural Bridge, The Gap, Jimmy Newells Harbour, Frenchman Bay, Misery Beach, Stony Hill or the Blowholes, let us be your gastronomic haven, where a memorable meal awaits amidst nature's embrace. Dine-in or take away, we're open every day from 9am until 4pm. Come join us and experience the perfect blend of culinary excellence and breathtaking surroundings.
Torndirrup National Park, home to Misery Beach and much more!
Misery Beach is located 25 minutes drive from the centre of Albany Western Australia, inside Torndirrup National Park.
Torndirrup National Park boasts some of Albany's best tourist attractions, such as The Gap, The Natural Bridge, The Blowholes, Salmon Holes, The Historic Whaling Station at Discovery Bay, Frenchman Bay, Jimmy Newells Harbour, and others. This makes Torndirrup National Park one of the best day trip locations in and around Albany, WA. Start the day with a relaxing swim at Misery Beach, then visit The Gap and see where Australia broke off from Antarctica over 45 million years ago. Then spend the rest of the day marveling at the beaches and natural attractions of this beautiful national park.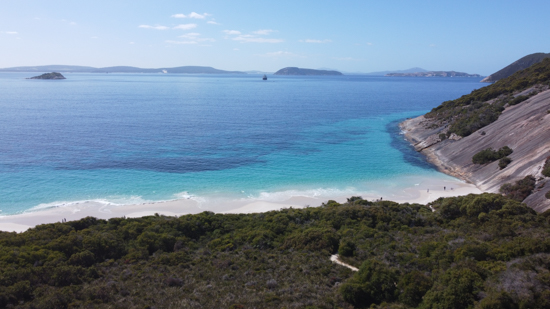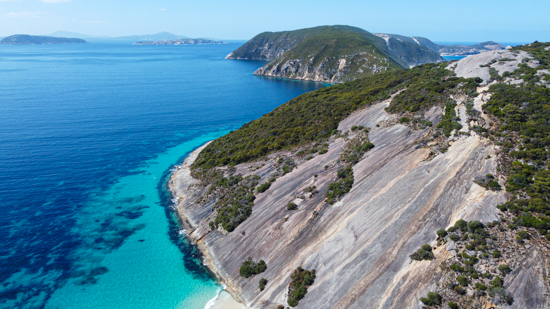 Click here to see an Albany Beaches Map.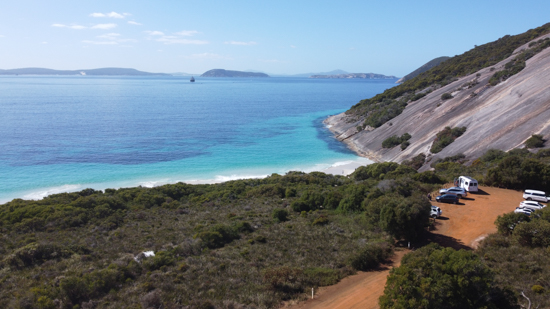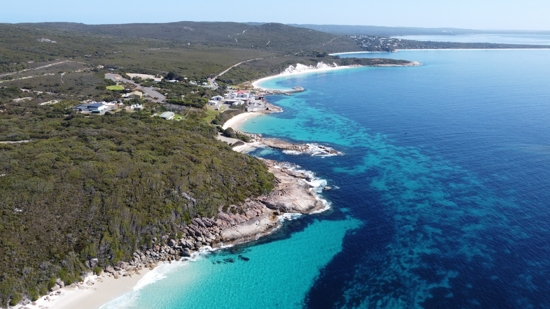 The Historic Whaling Station at Discovery Bay
Located just 1km from Misery Beach, visible in the photo to the left, is the only intact whaling station in the world, fully restored as a museum. Explore the rich whaling history of Albany and the discover the inner workings of this now banned trade.
Misery Beach is in Torndirrup NP Tap the markers for information about the locations on the Map below.
What's on the map? These are the locations plotted above: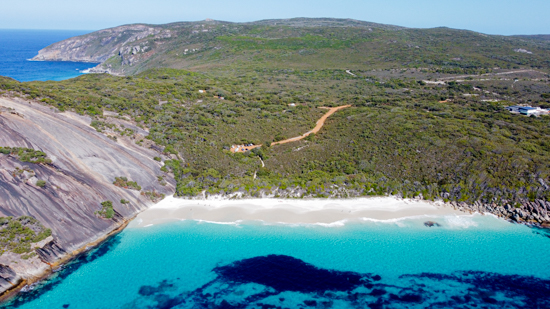 Misery Beach Albany
Misery Beach is a hidden gem on the southern coast of Western Australia known for stunning natural beauty and a tranquil atmosphere. Visit
Misery Beach Albany
Albany Region Attractions & Information:
Attractions in Albany and surrounds: